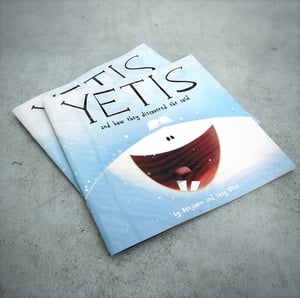 $

22.00
YETIS - and how they discovered the cold.
Ever wondered why Yetis came to be the snow dwelling chums we all know and love? No? Well you ought to have... and we're going to tell you all about it!
Stick your nose (or your little one's nose) into this book and prepare to experience a whole range of facial expressions, including happiness, wonderment and maybe even a bit of terror. What are you waiting for? Grab your book today!
FREE :: Receive a FREE Little Yeti desk buddy for you to cut out and make with every book!
BONUS :: The first 30 books bought will receive an itty-bitty thank you pic on the inside cover! Get in quick!